This started out as an April Fool's joke - but all the jigsaw pieces seem to work together and it forms the framework of something that really could work - and work very well. Printable, serious leaflet: http://www.sewweb.info/leaflet.pdf

Our team welcomes these ideas being shared, and notes that many a true word can be spoken in jest. Should you be an influencer, planner, technical specifier, we'll feel honour if you adopt some of our ideas even if you don't admit their source.

---
---
As we prepared this 'joke' we came to see it was far from a joke - and put some effort into checking out the case and coming up with reaslistic and achievable numbers, and a scheme that would compliment other developements going on in and around the area at present. And now, long after 12:00 on 1st April, I commend you to take a look at the serious possibiites of this suggestion.





Sorting out North Bristol and South Gloucestershire grid-lock before the next decade




Some suggested images linked in text.
See base of document for other images and contact details

Source: Public
South East Wales and West of England Business link

Fast and regular train services connecting South Wales, North Somerset and the inner residential areas of Bristol with the Patchway, Aztec West and Westgate business areas of North Bristol, and with Bristol Temple Meads for the City Centre and ongoing train connections to the rest of the UK.

Up to five trains an hour will serve a new station at Aztec West, a re-sited Pilning (Westgate) station, and the existing Patchway station allowing quick and easy rail travel between home and work.

Work will commence on the new and re-sited stations in January 2019, with services calling by December 2019. The budget for this project is £15 million - that's less that a fifteenth of the cost of Metrobus - and will be undertaken under JFDI (Just do it!) principles. "Cheap and cheerful" says Tom Plates, mayor of the West of England "I want this to come in on budget and be open well before I stand for re-election".


Key business stations

* Aztec West will be the closest station to Cribb's Causeway - just two stops on the MetroBus, and will have station entrances both at the south of the station and at the north direct to the business park. Buses from Thornbury running directly along the A38 stop just a stone's throw from the station.

* Pilning Westgate on Cross Hands Road will have easy path access to the Westgate distribution centre and business parks, park and ride space with easy access off the old Severn Bridge for residents of Chepstow and the Forest of Dean, and be within easy and pavemented walking distance of the village. Leisure traffic is catered for to, with buses running to Wave, to the Wild Place project and to Severn Beach. There are connections to the National Cycleway network for days out including cycling over the Severn.

* Patchway station will serve industry and residences on Gypsy Patch Lane, and a stop on the Metrobus extension. It's within a short stroll of the Cribbs Patchway New Neighbourhood (CPNN) which will be built over the next ten years. Councillor Nicol Fish, Cabinet Member responsible for planning, said "it's a bit arse about face in the UK to provide public transport before everyone has bought their second car, but because Patchway station is already there we have a sporting chance of getting it right this time"

The station build at Pilning Westgate (provisional name) is straightforward, and with the platforms on the outer tracks operationally robust. That provides an option for faster trains to overtake slower ones, as at Dawlish Warren and at Totnes. There is a choice to be made as to whether the eastbound platform is situated to the east or west of the access road bridge


image http://www.sewweb.info/sewweb_pil_d1.jpg - Diagram of layout - Pilning Westgate


The station at Aztec West will be higher cost due to engineering work challenges of the location. Again there are two options - staggered platforms with the eastbound platform close to the A38 bridge and the westbound accessed via a ramp at the far end (then with steps up to the business park) or stacked platforms by the A38 bridge and steps up from the end of both platforms to the business park


image http://www.sewweb.info/sewweb_p2.jpg - Site for Aztec West Station


Patchway station is already available. The footbridge is due to be replaced by a temporary structure in June 2018 with fully compliant accessible bridge opening about a year later. This work is from a separate budget and will be underway ad completed prior to the completion of Sewweb.


Train services

All three key business stations will be served by two trains an hour running between Newport and Bristol Temple Meads, with one train an hour extended from Newport to Cardiff and extensions to Weston-super-mare and to Taunton. Alternate trains will also call at Bristol Parkway to offer single-change connections to London, the Midlands and North of England, and Scotland.


image http://www.sewweb.info/sewweb_tt3.jpg - Example hourly timetable - local trains Newport to Bristol


Additional peak services will call in the morning and late afternoon / early evening, offering direct commuter trains to and from Keynsham, Bath Spa, Bradford-on-Avon and stations via Salisbury to Southampton and Portsmouth.

Three Cardiff to London "electric expresses" will call at Pilning in the morning, with three matching return services in the evening for London business travellers from South Gloucestershire and the Forest of Dean.

Three London to Cardiff "electric expresses" will call at Aztec West in the morning, with three matching return services in the late afternoon. These services will provide for staff and visitors to businesses at Aztec West and (via Metrobus) at Cribb's Causeway from Swindon, Didcot, Reading amd London.


image http://www.sewweb.info/sewweb_tt2.jpg - Electric Express suggested timetable


Current journey times, and times using SEWWEB stations
- Westgate Park and Pilning to London Paddington in just 95 minutes (currently 150) [140 by car]
- Aztec West to Bristol Temple Meads in just 22 minutes (currently 50) [20 by car]
- Park and ride at Pilning (Aust Motorway Junction) to centre of Cardiff in just 40 minutes (currently 110) [55 by car]
- Aztec West to Bristol International Airport in just an hour (currently 90 minutes) [30 by car]
- Trowbridge to Aztec West in 50 minutes (currently 95 minutes) [45 by car]
- Newbridge to Newport (Ebbw Vale option) in 20 minutes (currently 64 minutes, 43 by bus) [23 by car]


Timeline

Community and business discussions and sponsorship funding to July 2018 (also option resolution)
Planning to December 2018
Build January to September 2019
Testing and staff training to December 2019
Official opening / first services - Monday 9th December 2019

Future developements include extending the new train service from Newport to Ebbw Vale, and from Weston-super-mare to Bishops Lydiard
Version Public


Some quotes

Jess Tooting, MP for Newport said "Access to employment for our young people is vitally important. In these days of specialisation, people have to travel to work, but, let's face it, many young can't afford a car or insurance. The travel-to-work time from Newport to Westgate will be cut from 80 to 30 minutes by the new stops at Westgate, allowing many of our young Welsh ladies and gentlemen to take jobs on the English side of the Severn"

Jeremy Biggs, a resident of Cross Hands Road said "when I first heard of the plans I was a bit pissed about extra traffic on our quiet little B road, but now that I realise what it will do for our house value I'm laughing all the way to the bank"

Svetlana Tincar of 'Save Pilning Station' said "yikes" when she heard about the plans, "I've tried to travel on most of the trains that call at Pilning old station at present and I'm going to have to up my game for this!"

Marvyn Seer, Mayor of Bristol said "Beautiful scheme. By having planning options for each station, our communities can have their inevitable arguments over then next three months, but we're secure in the knowledge that whatever turns out to be the majority view it'll be a good scheme, and the differences are so small that even our pedantic Bristol folks should be able to pragmatically accept the option chosen even if it's not the one they would have preferred"

Colin Hilltop, property and development director of Robert Hitchins said "with a motorway junction on one side and a revitalised railway station on the other, our Westgate developemnt at Pilning will have has the ideal infrastructure to bring a real econmic boost to the area, and we'll make a lot of dosh too!"

Markus Skipperfield for train operators Great Western Railway said "What a wonderful opportunity to help the road congestion in North Bristol by getting people in and out on our trains". "All we need to do is extend the Weston-super-mare to Bristol Parkway stopper and add in a few stops. Simples". Great Western Railway is Rail Business of the year for 2018, and we love innovative and deliverable developments such as this one so we can win again another year, and win the next franchise period too"

Petra Whitebrook - a retired member of Transport User's Consultative Committee said "The Japanese build theme parks at poorly performing stations and it works miracles for the line and the park operator. And in the UK, the Eden project has brought a lot to the local ecomony and lots of rail passengers to Cornwall. The Wave fits this business model"

Dick Dogmeadow of The Wave project says "We are great supporters of Pilning Westgate as it will open up our Wavegarden to the green traveller and at the same time reduce traffic through Pilning and Easter Compton villages"

David Southbed of Network rail said "What a marvellous rebirth for Pilning Station, which has been a real thorn in our side for decades, with less that one passenger a day. The business case for Pilning Westgate is solid, even when you add in the rail industry's 60% optimism and 50% expected cost overrun elements".

Andy Blackhead of WS Atkins, based in Aztec West said "here we are, a railway consultancy with hundred of staff and until now they've all had to drive to work. This will make a massive difference".

JohnneyW says "I currently work at Aztec West and have over the past couple of years looked at the adjacent railway line and thought "what if?" The traffic is eye-watering during rush hour. My experiences of getting buses to work and home are best left un-recounted for fear of my having to lie down in a darkened room for the rest of the evening."

Tina Ware of Transport Focus said "Our surveys indicate that public transport passengers want services that take them close to where they want to go at times they want to go, and SEWWEB will do a lot of that. It's a "thumbs up" from us"

Train driver Phil Partridge said "Blimey! I'm going to have to learn how to stop at Pilning now"

Guard Mark Butcher said "I haven't issued a Pilning ticket in my 10 years on the railways, and now it's top of the search on my ticket machine."


Major Towns and Interchanges
* Newport
* Bristol Temple Meads
* Weston-super-mare
* Bristol Parkway


Residential Stations
* Lawrence Hill
* Stapleton Road
* Severn Tunnel Junction
* Parson Street
* Bedminster
* Nailsea and Backwell
* Yatton
* Worle
* Weston Milton
* Ashley Hill (planned) and Horfield (suggested) also fit in and generate traffic should they open under separate projects.


image http://www.sewweb.info/sewweb_map4.jpg - Route map of Sewweb trains

Version Public


Station details, Balance sheet and outline business case

Pilning Westgate

* Two 5 carriage platforms (140 metres) by 4 metres on outer tracks
* Two fenced slopes from B4055 road / 10 metre drop over 250 metres (Similar Oldfield Park)
* Two Bus Shelters
* One ticket machine
* Lighting and tannoys
* Two help points with WebTis train information
* Total 10 notice board panels
* South Gloucestershire Highways to provide car park on development land to south
Total cost estimate £4.0 million

Station name provisional - local poll prefers "Pilning International"
other option are "Pilning Gateway" and "Pilning Parkway".

Projected traffic each way (conservative estimates)

* Distribution Park	(25)
* Business Park		(20)
* Park and Ride		(100)
* Village resident	(50)
* Wild life park	(5)
* Cycling trips		(2)
* Other tourism		(1)
= 203 each way per day; circa 120,000 per annum journeys
* Wave - residences - potential extra	(50)
* Wave Water park - potential 		(20)
= 273 each way per day; circa 165,000 per annum journeys

Aztec West

* Two five carriage platforms between tracks built above each other (two levels)
(Note alternative of staggered platforms)
* Once reception office and lift house
* One lift - lower platform, upper platform, road level
(alternative requires 2 lifts but no intermediate floor)
* Two staircases (one at each end) from lower platform to road level including upper platform landing
* Small Shelter for passenger waiting on upper platform
* Two ticket machines
* Total 14 notice board panels
* Lighting and tannoys
* Three help points (lift lobby and each platform)
* Two train departure displays (platform)
* Train departure screens in lift lobby and at top of south end steps
Total cost estimate £11 million

Alternative build ... two staggered platforms

Projected traffic each way (conservative estimates!)

Businees commute	(150)
Business visitors	(50)
Residential		(250)
Thornbury Bus		(40)
Cribbs Bus		(200)
College			(30)
= 720 each way per day; circa 430,000 per annum journeys

Traffic growth - predictive implications

Total 600k passengers per annum between Aztec West and Pilning in year 3 ...
Numbers would rise to 800k per annum on 1% growth at year 30, or 2.9 million on 6% growth.
Growth rate / rail travel over last decade is 8%, and initial traffic estimates ususally low.
At 1% growth, capital station cost over 27 years (year 3 to year 30) would be 81p per passenger journey
At 6% growth, capital station cost over 27 years (year 3 to year 30) would be 39p per passenger
Without "optimism factors" of caution, (30 years, higher growth, better take off) - 15p to 20p
NOTE - at 6% growth / 2.9 million journeys per year, station infrastructure enhancement needed circa 2040
NOTE - commonly accepted that service needs to bed in for 3 years, so year 1 and 2 passengers not costed.

Abstraction of traffic from other transport?

Some parking at Pilning from Parkway BUT Parkway lacks capacity
Some at Pilining from Severn Beach
Some at Aztec West from Patchway - perhaps 20 round trips per day
Some longer distance Metrobus journeys impacted; many short journeys added to interchanges
SEWWEB complememts rather than competes with MetroWest

Economic and environmental gains

Reduced traffic congestion - North Bristol, City Centre and M5 Avonmouth section
Facilitator for travel to / from CPNN
Air pollution reduction
Removes need for additional road infrastructure
Business enabler
Unlocks access to South Gloucestershire development land around Pilning
Provides emergency Severn Tunnel evacuation station at English end



image http://www.sewweb.info/sewweb_costcompare.jpg - Relative cost - MetroBus, MetroWest, SEWWEB, Filton Bank 4 tracks

image http://www.sewweb.info/sewweb_30_years.jpg - Traffic growth calculations

With numbers like this, we would expect a BCR (benefit to cost ratio) of 3.0 to 3.5
Version Public


Build Principles

JFDI - Just Do It principles - as proposed
1. Work out what you want to do
2. Work out how you can do it using established technology and resources
3. Think about what else it would do or enable
4. Ask yourself and informed others the questions (with a cutoff date):
-a are these outcome that we want?
-b will it work?
-c is there a (much) better way?
-d are there any show-stoppers?
-e does it muck up anything else?
If outcome of 4 doesn't throw up any problems
5. Work out who's going to lead the capital works and have them do it
6. Work out who's going to operate and who's going to maintain, and have them do it
7. Help promote, market, and tune the project and its planned outcomes
8. Pass on the completed project to the long term custodians
JFDI principles have been previously used in rail station construction - for example Workington North

GRIP - Guide to Rail Investment Process - rail alternative for larger projects
1. Define the output for the project. For example, connect new terminal.
2. Define the scope of the investment and identify constraints. Confirm that the outputs can be economically delivered and aligned with network strategy.
3. Develops options for addressing constraints. Assesses and selects the most appropriate option that delivers the stakeholder requirements together with confirmation that the outputs can be economically delivered.
4. Initiation of the development of the chosen single option.
5. Produces a complete, robust engineering design that underpins definitive cost / time / resource and risk estimates.
6. Delivery to the specification and testing to confirm operation in accordance with design
7. Transfer asset responsibility from the project team to the operator and maintainer.
8. Closeout in an orderly manner. Contractual accounts are settled and any contingencies or warranties are put into place. Assessment of benefits is carried out.


JFDI 4c - alternatives

Why move Pilning Station?

Current site
* Access through narrow lanes
* Located away from village and businesses
* Footbridge or subway needed to reach second platform
* Passenger trains stop on only (main) line eastbound
* No easy expansion of parking
* No practical public transport
* Platforms need major work for lighting and to widen for compliant bridge
* Away from planned / authorised development
--- note option to consider - could a replacement second hand bridge, e.g. from Teeside Airport, Patchway or St Austell be used?
--- second hand bridge to be considered while Westgate is built


image http://www.sewweb.info/sewweb_bridge_comparison.jpg - Comparison picture of historic and current (access enabled) bridges


Westgate site
* Access direct off B Road
* Located on edge village and short walk to businesses
* Only ramps needed to reach platforms
* Passenger trains stop on extant side loops
* Easy parking provision
* Hourly bus service already
* Modern New build platforms
* Neighbours planned / authorised development

Technical discussions and other references
http://www.firstgreatwestern.info/coffeeshop/index.php?topic=14751
http://www.pilningstation.uk


Contact details

Web site (from launch): http://www.sewweb.info
Email: tiny@sewweb.info (public)

Press enquiries: 07974 925928
Press email: james@sewweb.info
Version Public



Note - this starts as an April Fool's joke ... And yet it might just work



Images available for use
Overall maps, diagrams and logos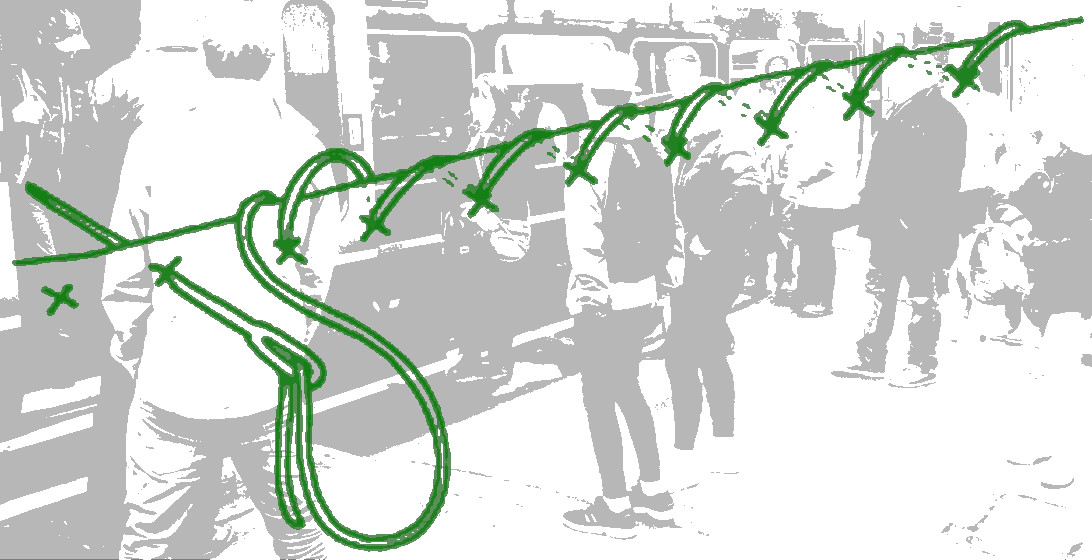 SEWWEB logo - "stitching all the stations together"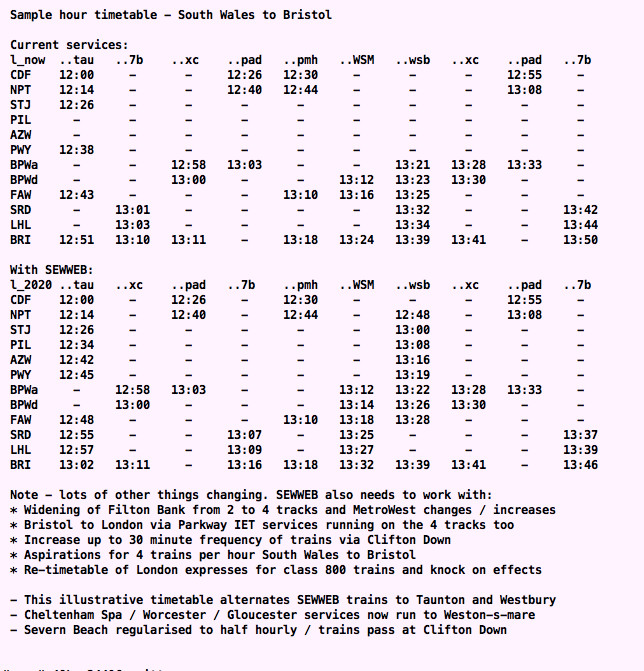 Example timetable - Cardiff, Newport, Bristol Parkway and Bristol Temple Meads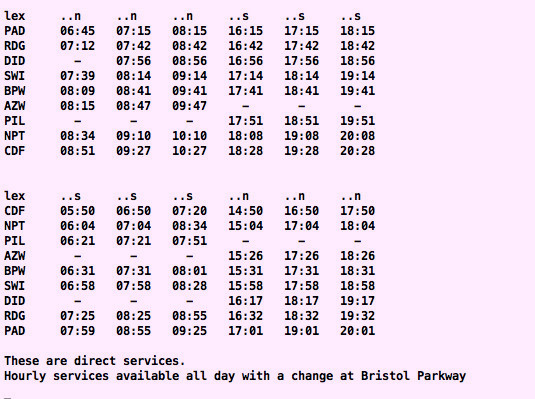 Electric Express timetable - Piling and Aztec West peak trains to and from Cardiff, Swindon, Reading and London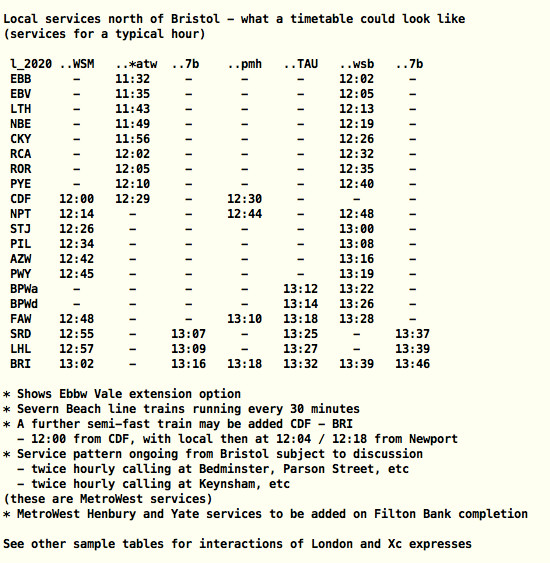 Example timetable of 2 trains per hour on SEWWEB (shows optional Ebbw Vale extension)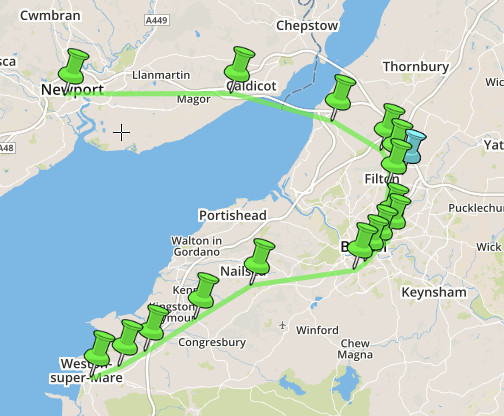 Main service route - SEWWEB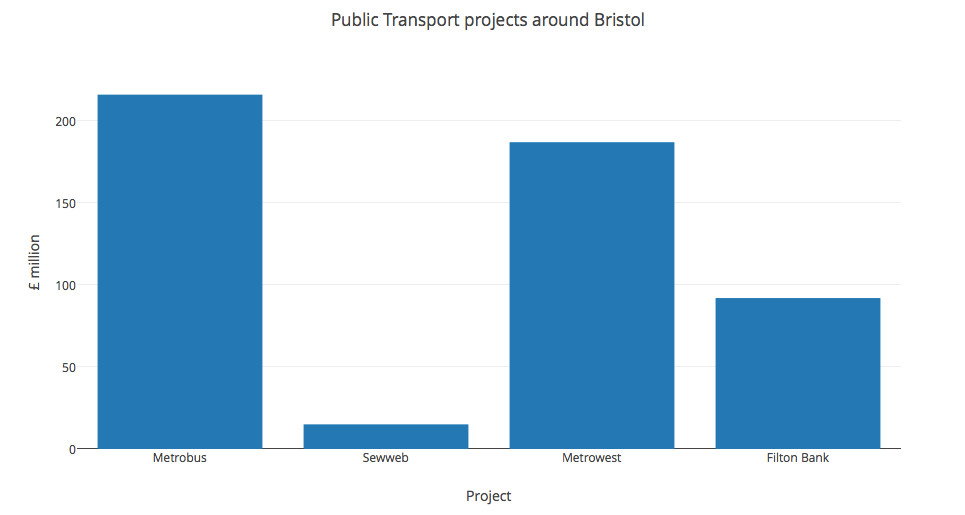 Cost of SEWWEB compared to other current public transport projects in the Bristol area
(First graphics - overview)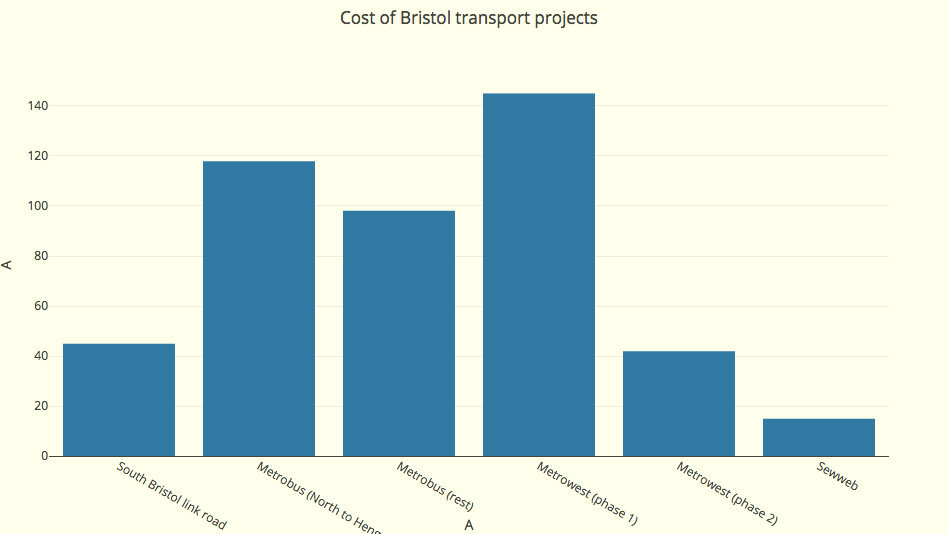 Cost of SEWWEB compared to other current public transport projects in the Bristol area
(Second graphic - more detailed)
Cost of MetroWest phase 1 estimated 145-175 million; lower figure shown
Cost of MetroWest phase 2 is from 2015 documentation and may have changed
SEWWEB costs using existing station buiding technoology for Pilning Westgate
SEWWEB costs for Aztec West include allowances for a more challenging site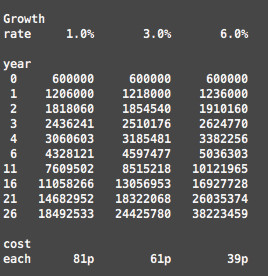 Passenger number predictions and cost per passenger over 30 years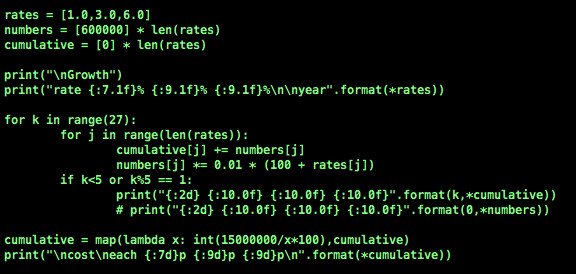 Coded algorithm for loading and unit costing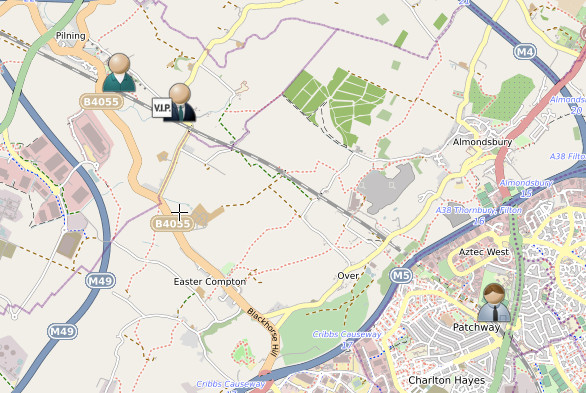 Pilning Station remains where it is, accesssible footbridge etc installed - cost per passenger use £450 to £650 over 30 years (3% to 6% traffic growth) - each user a VIP
Move to Plining Westgate, add Aztec West - and you get much higher usage. Cost per passenger use 40p to 60p (3% to 6% traffic growth)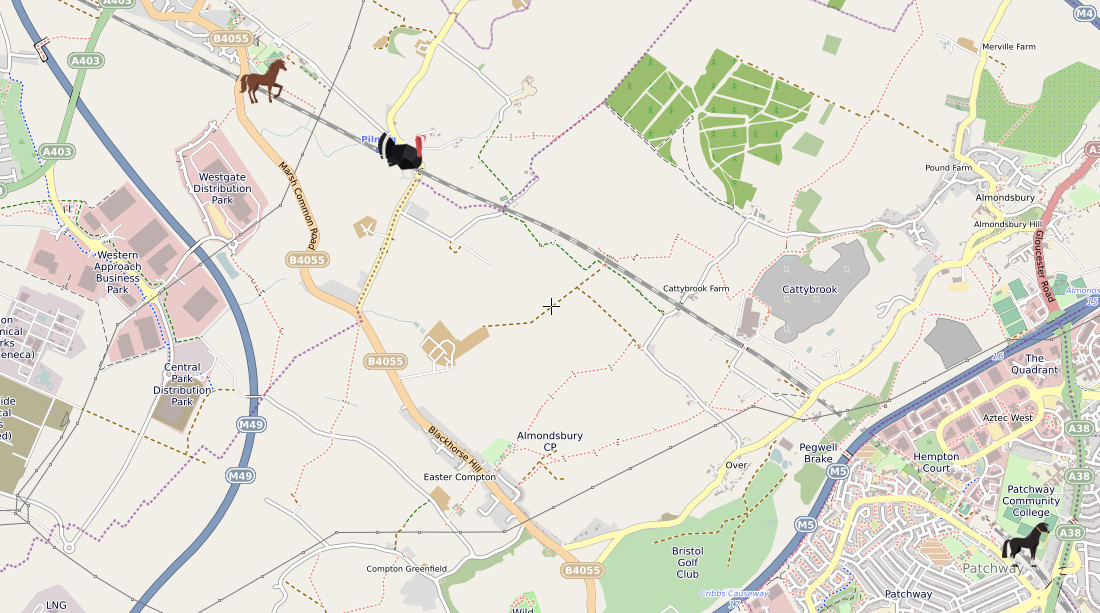 Leave Pilning where it is - just add a compliant footbridge, minimal marketing or extra provision and you've created a turkey.
Move to Westgate, Add Aztec West, and you'll create two business workhorse stations!




---
Pictures for PILNING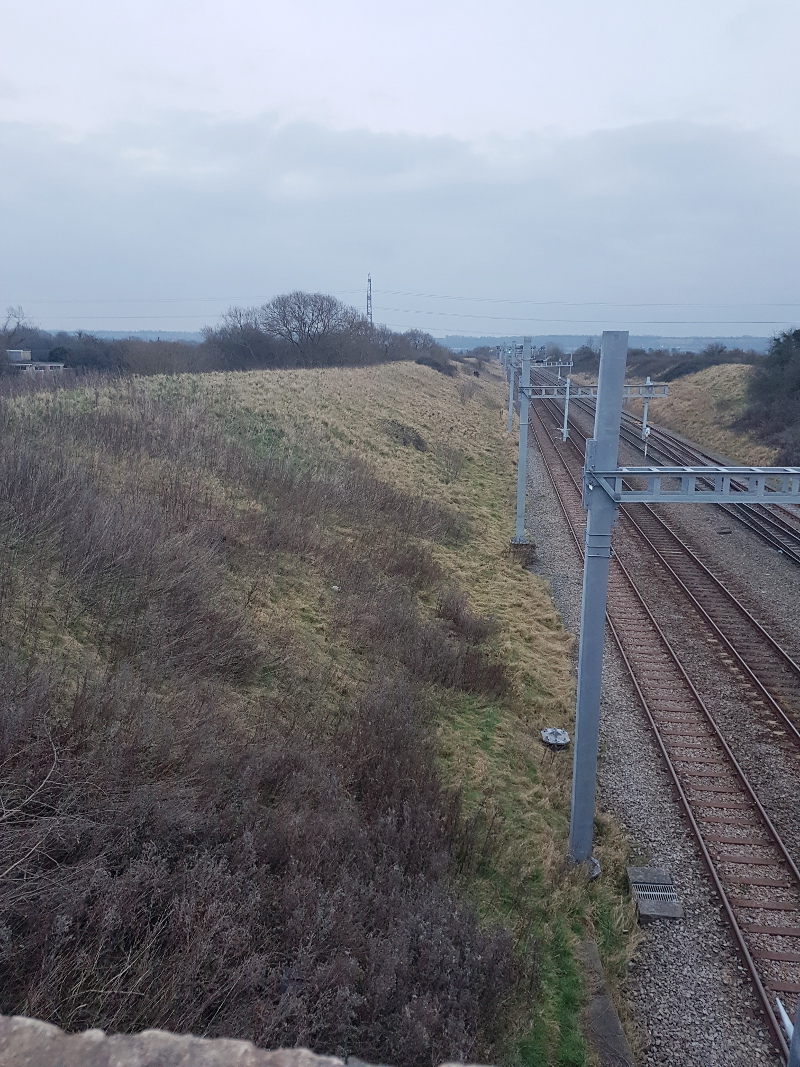 Looking towards the eastbound platform from the station entrance at Pilning Westgate (first option)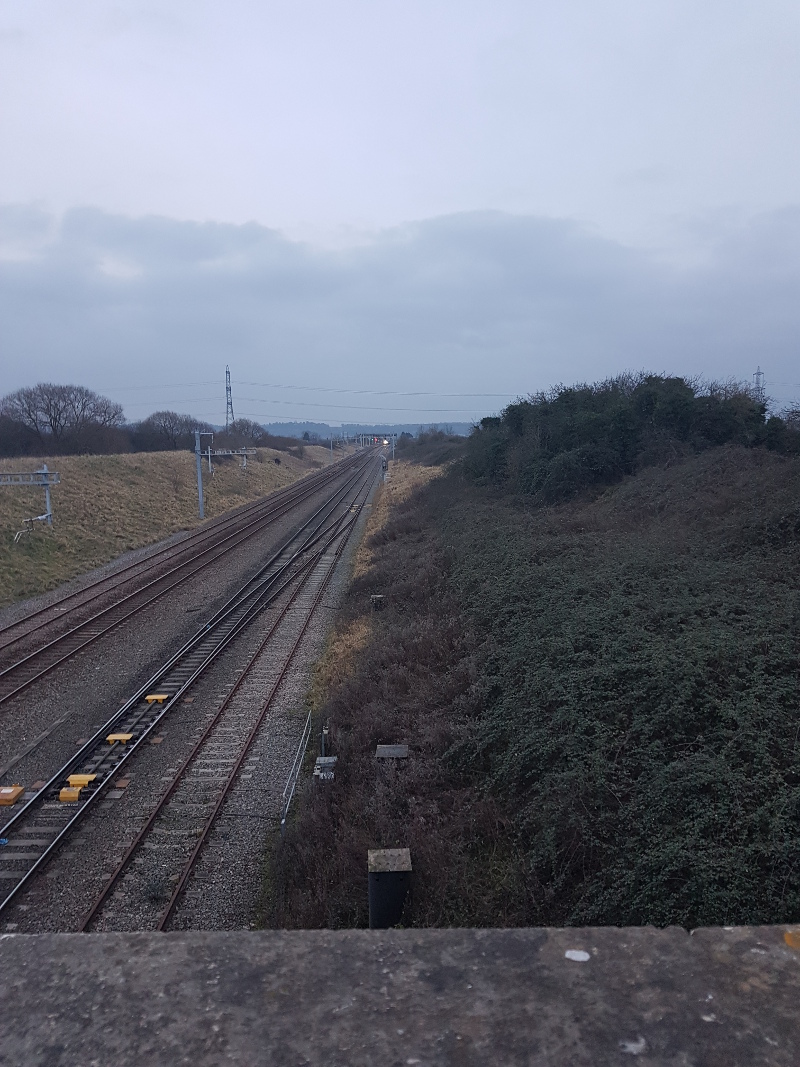 Looking towards the westbound platform from the station entrance at Pilning Westgate. The platform will be just beyond the points.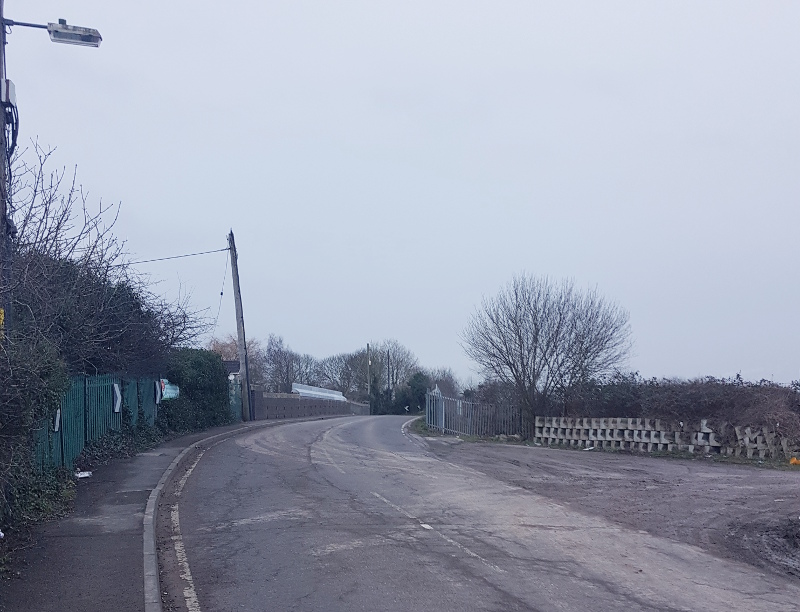 Station entrance bridge at Pilning Westgate. Pilning village behind the camera.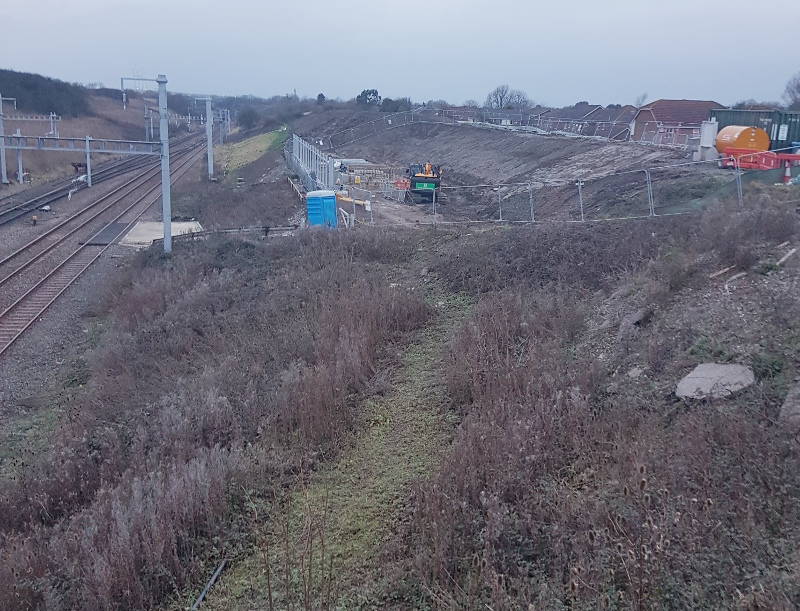 Looking towards the eastbound platform from the station entrance at Pilning Westgate. (second option)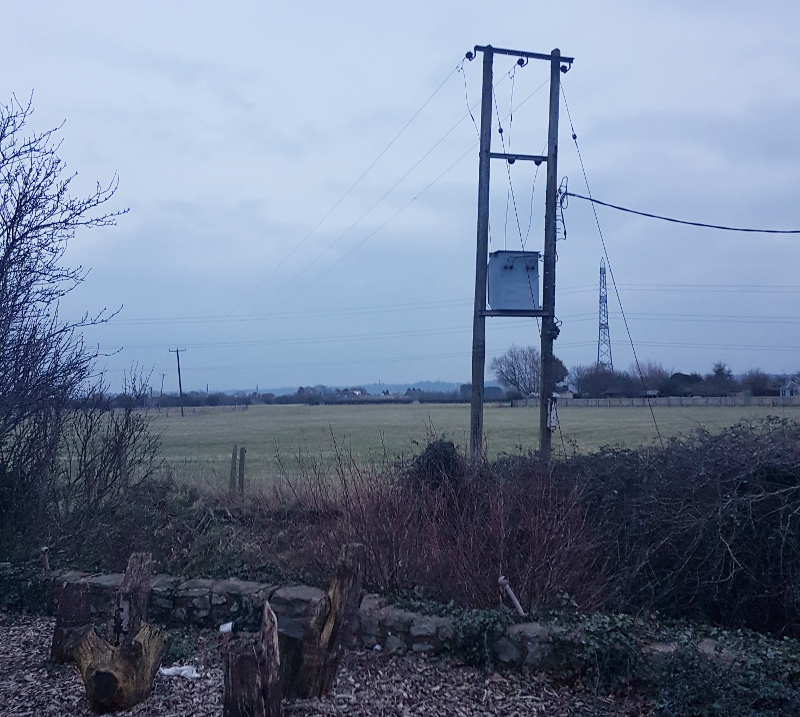 Land earmarked for development such as Park and Ride, Pilning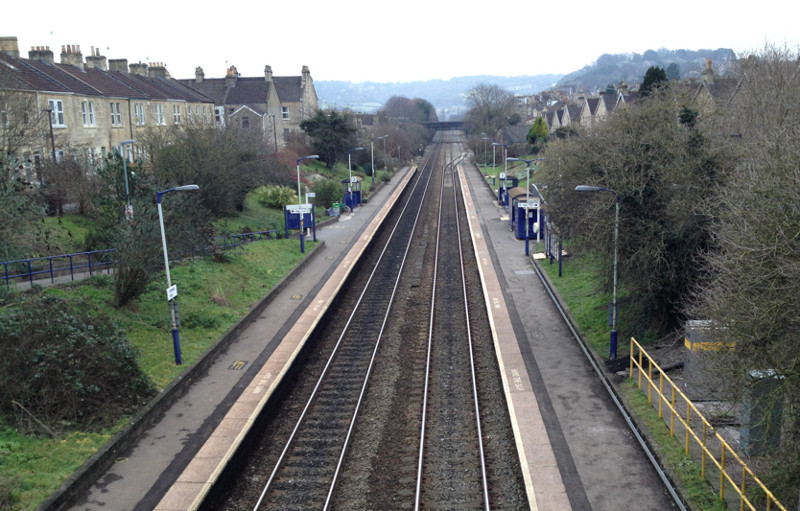 A similar station platform and approach ramp to that to be installed at Pilning - picture is Oldfield Park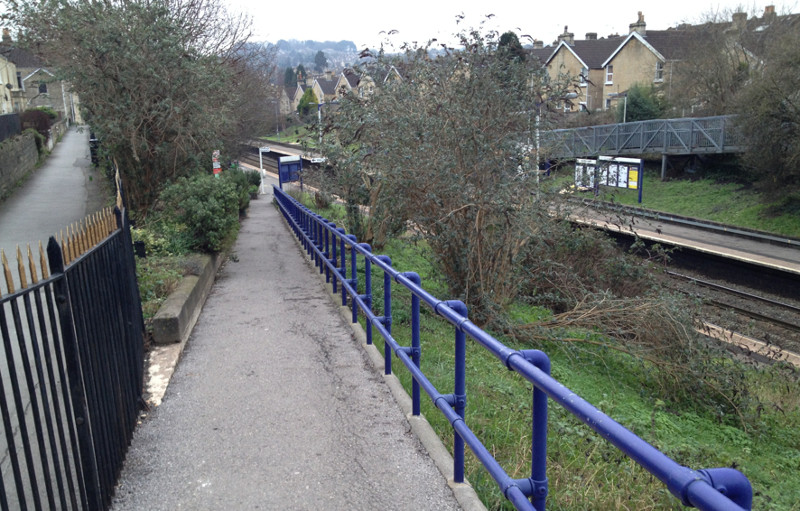 A similar station platform and approach ramp to that to be installed at Pilning - picture is Oldfield Park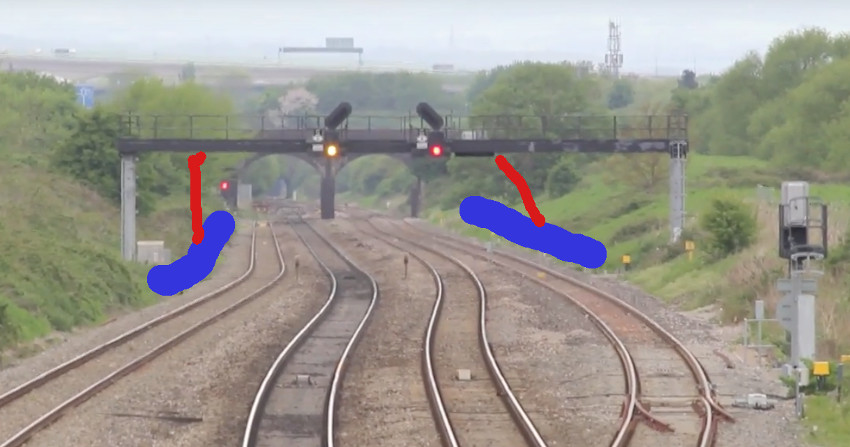 Pilining - where the new platforms will go, and ramps to the existing road bridge
View taken from current platform toward Wales via the Severn Tunnel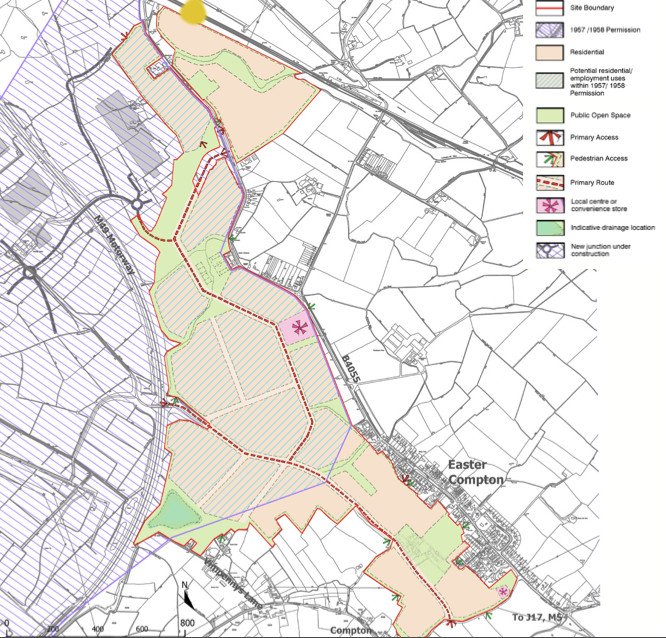 Pilning Westgate station location in relation to development plans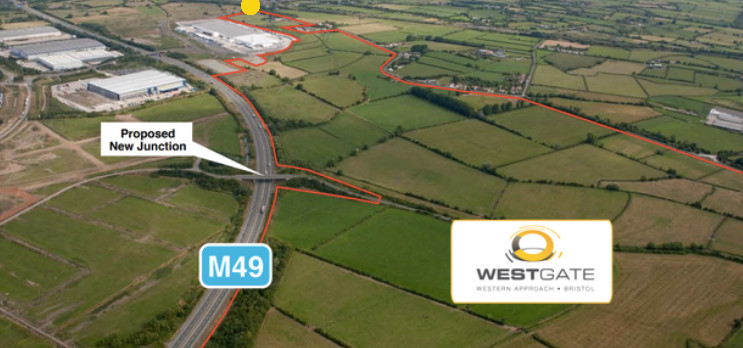 Road (M49) and rail (Pilning Westgate) access to new developments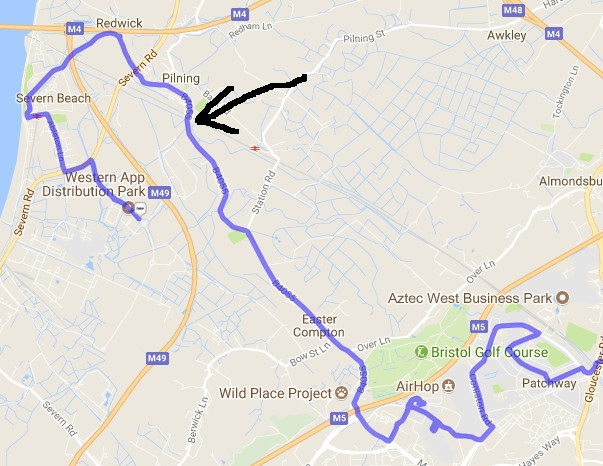 Route of already running hourly bus calling at Pilning Westgate Station







Rail layout for Pilning Westgate, showing station platforms moved from current location.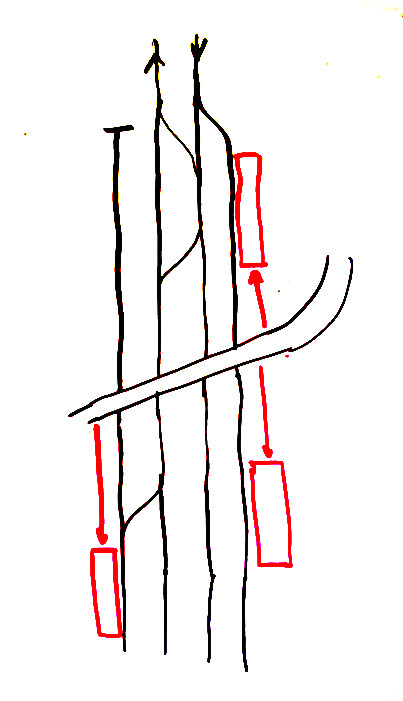 Plan view and works to be done at Pilning Westgate
NOTE - two alternatives shown for London-bound platform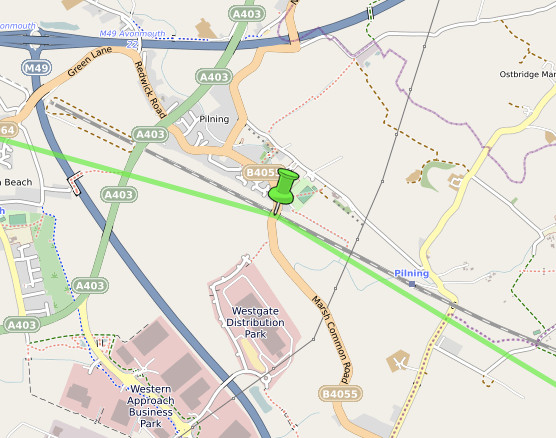 SEWWEB station at Pilning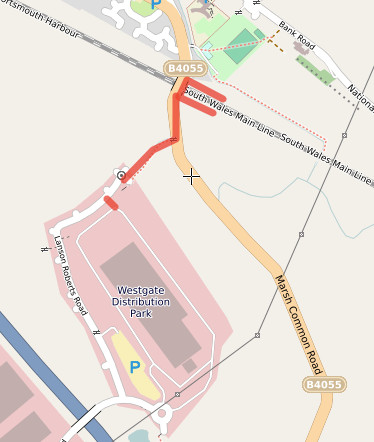 Walkways - Pilning Westgate







Station Totem for Pilning Westgate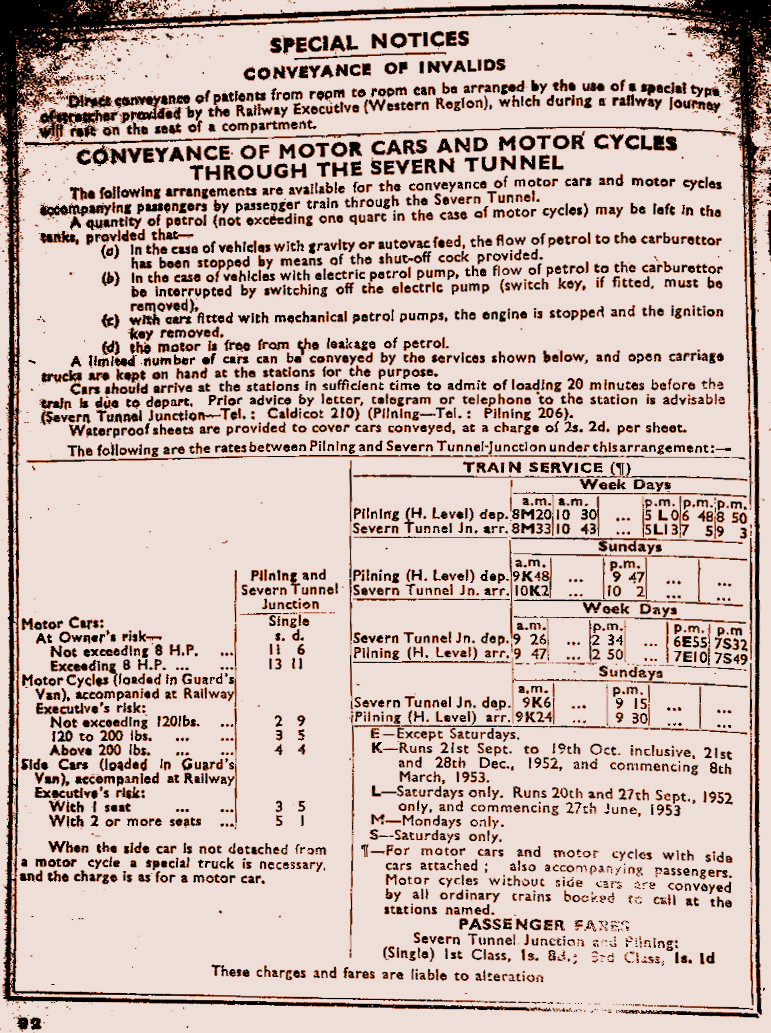 Times change - Pilning was one of the very first "Motorail" type stations
From 1926 you could load your car onto the train and take it under the river.
This timetable from 1952.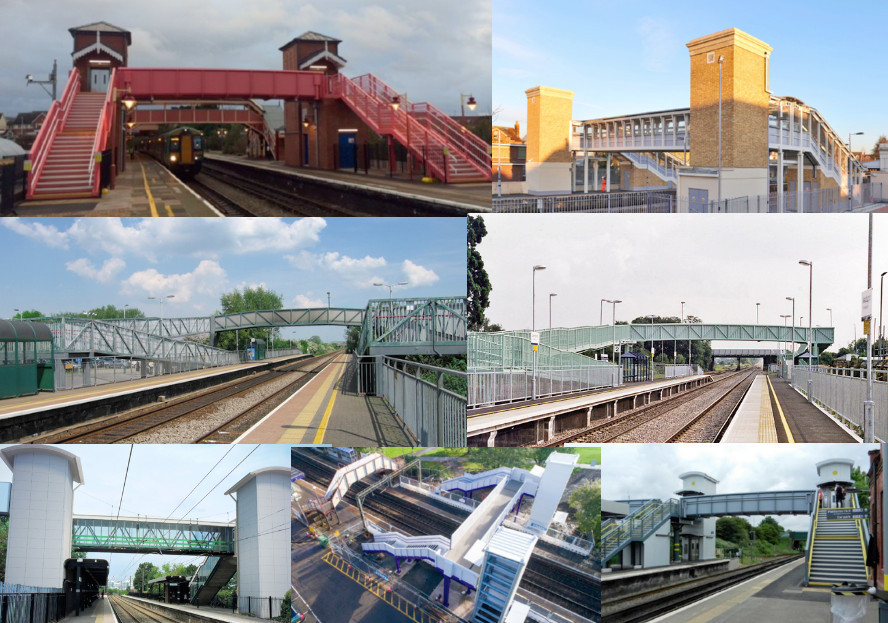 Some ideas of the sort of thing that would be needed if Pilning station remained at old site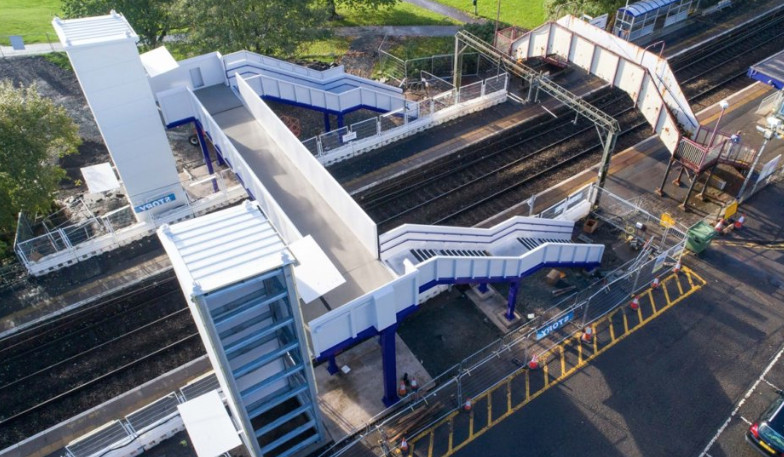 Pilning Westgate does NOT require a bridge to be built.
Here is a comparison of what a compliant bridge looks like compared to an older one; the older one is similar to the one that used to be at the old Pilining site.
--- note option to consider - could a replacement second hand bridge, e.g. from Teeside Airport or St Austell be used?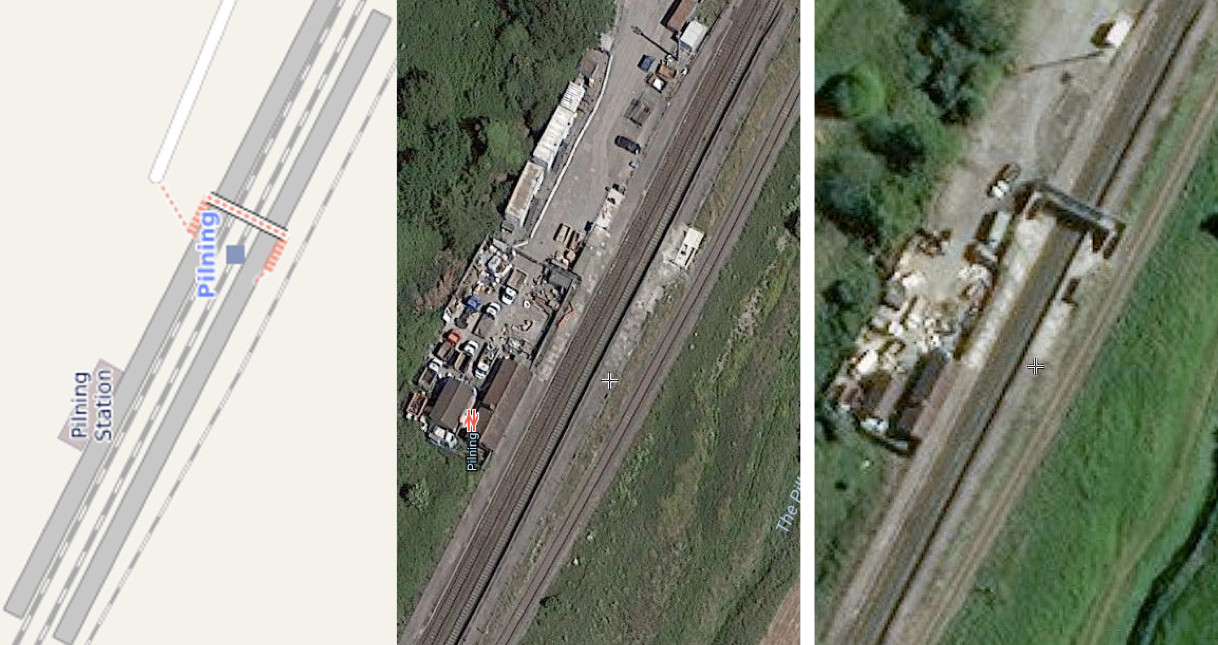 Pilning old site - pre and post bridge removal.
Pilning Westgate does NOT require a bridge to be built.





---
Pictures for AZTEC WEST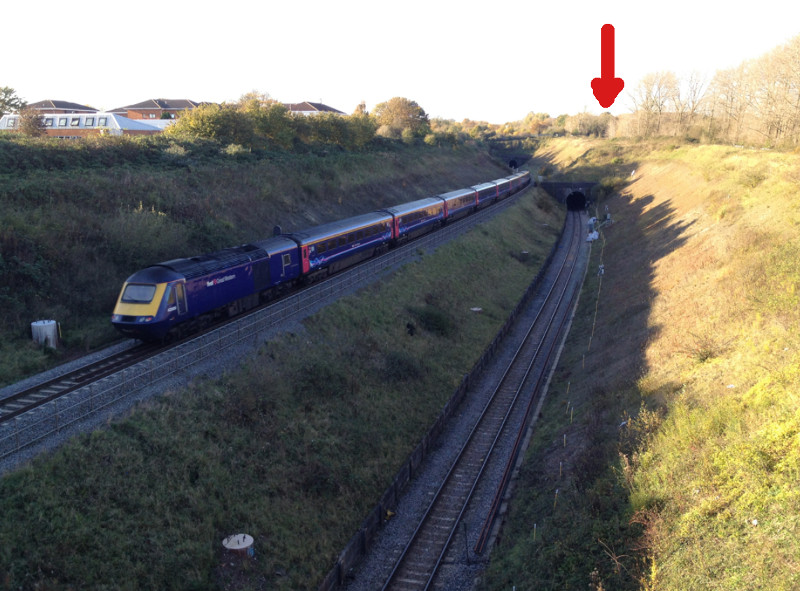 Current site for Aztec West station looking from main entrance. Arrow indicates Aztec West business park.







Road view from the south, showing location of Aztec West station entrance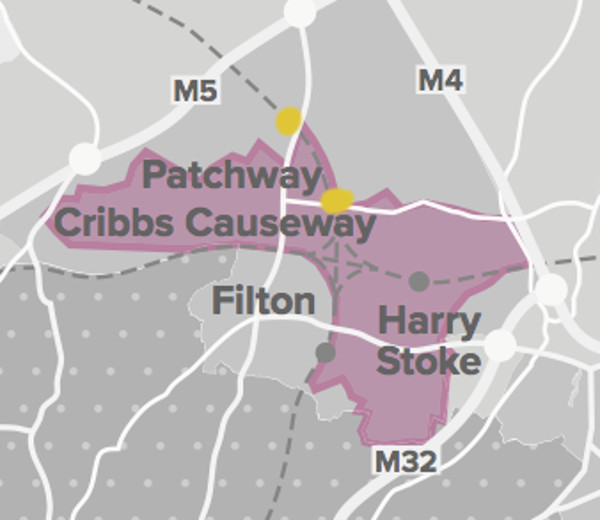 Patchway and Aztec West stations in the North Fringe Cluster
South Gloucstershire Local Plan 2018 - 2036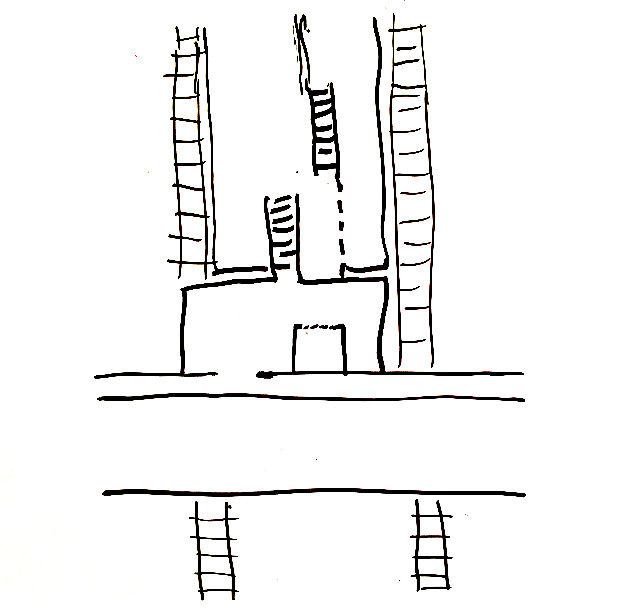 Plan view - main station entrance at Aztec West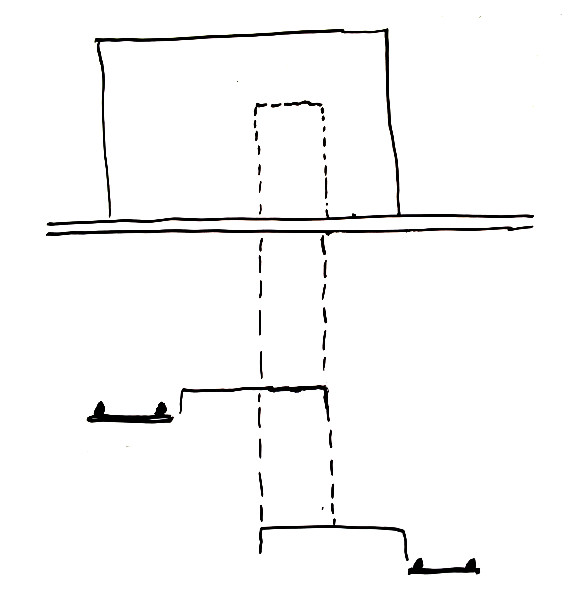 End view - main station entrance at Aztec West
Stacked platforms are already in use
- examples Pentagon and Rosslyn in Washington, Porter and Harvard in Boston, and de L'eglise and Chalevaix in Montreal
- in the UK, platforms pass above each other at Piccadilly Circus, Whitechapel, Lichfield TV and Tamworth.






Side view - main station entrance at Aztec West







Aztec West requires just a single lift - and there are many options to choose from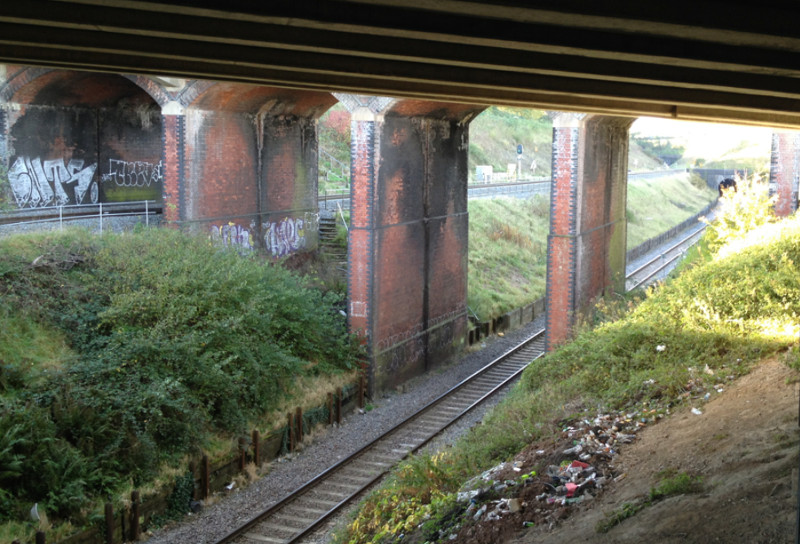 View to site for new Aztec West station, looking under (brick) bridge that will house station building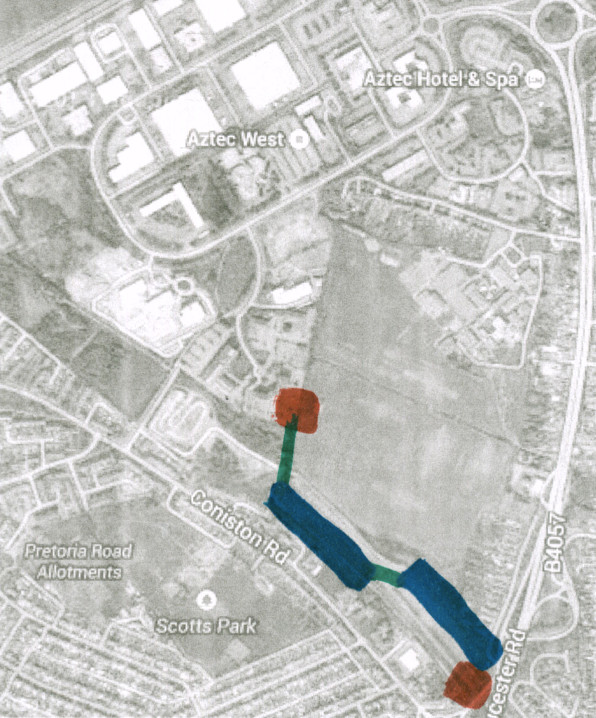 Aztec West second option - split platforms - showing layout suggested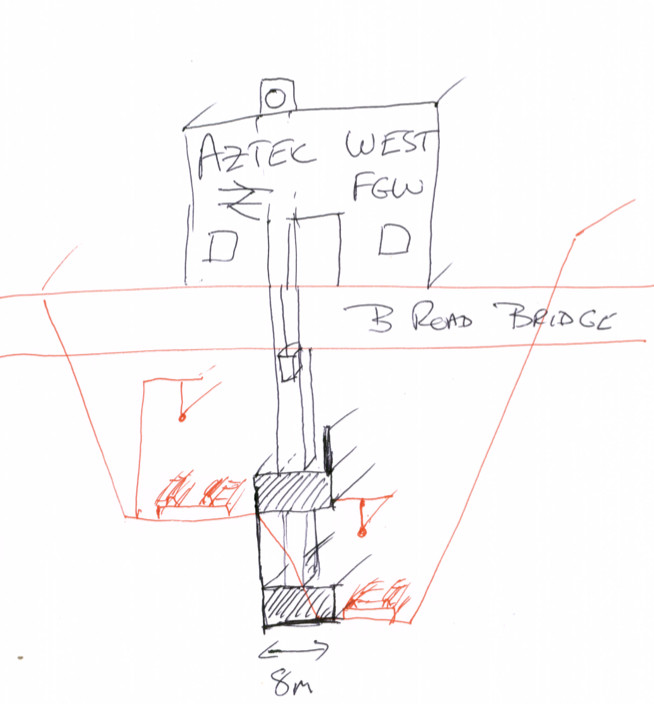 "Heath Robinson" Sketch of Aztec West Station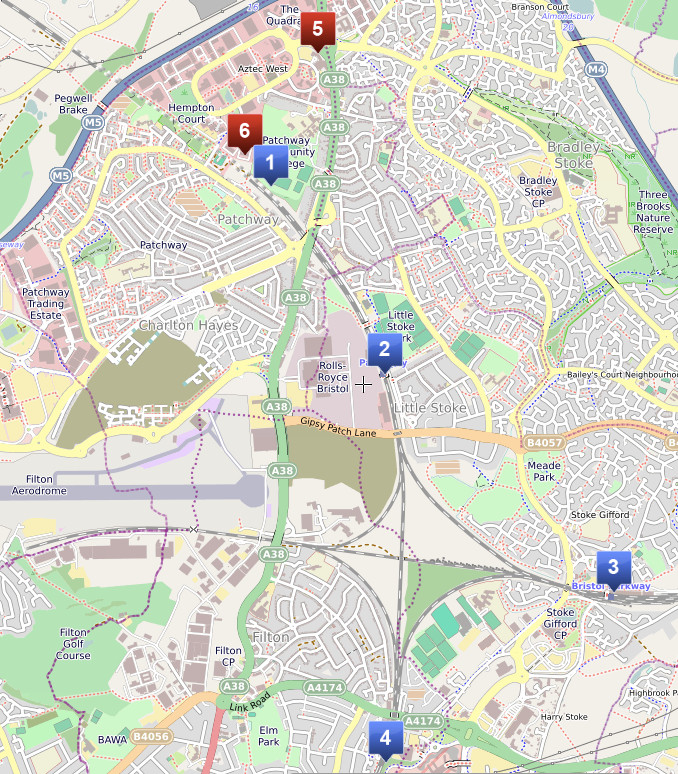 Stations and Aztec West entry points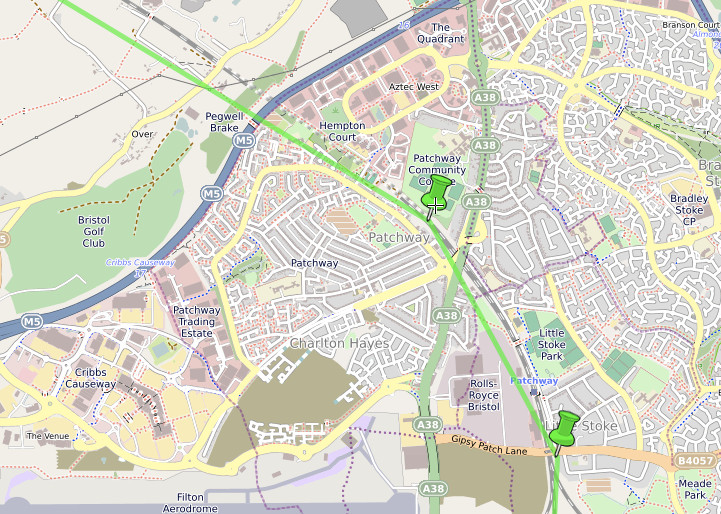 SEWWEB Stations in Patchway / Bradley Stoke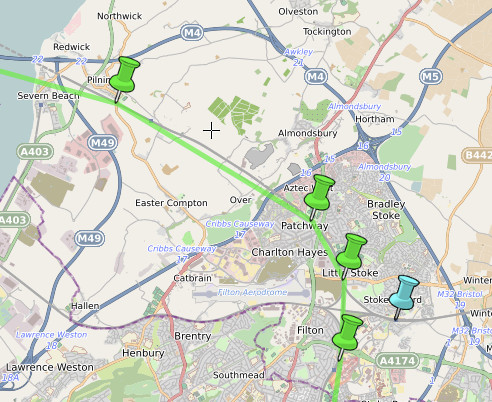 SEWWEB stations in North Bristol, including Bristol Parkway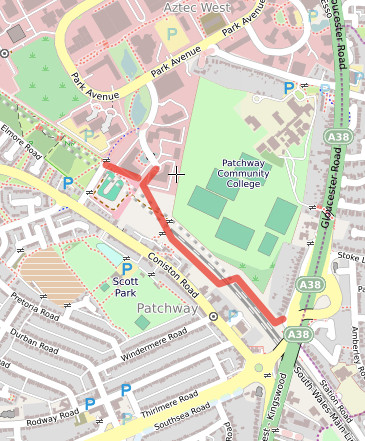 Walking routes / Aztec West

---

Copyright, us, this year ... contact details are up-document.
This information may be used in articles with attribution to SEWWEB - http://www.sewweb.info

--ENDS--